Conquering all obstacles, both large and small
In January of 1942, consisting of a small group of Army, two Officers and twenty non-commissioned officers , the unit, "Observer Group" was stood up. The first unit in the Marine Corps organized and trained specifically for amphibious reconnaissance. Observer Group was one of the first U.S. units to establish doctrine for the employment of amphibious reconnaissance utilizing small rubber craft, hydrographic surveys, scouting and patrolling, night raids, and beach surverys for initial terminal guidance for follow on forces. One year later Jan 1943, Amphibious Reconnaissance Company was stood up, which was the next step in creating the Reconnaissance Battalions and their diverse mission sets they have today.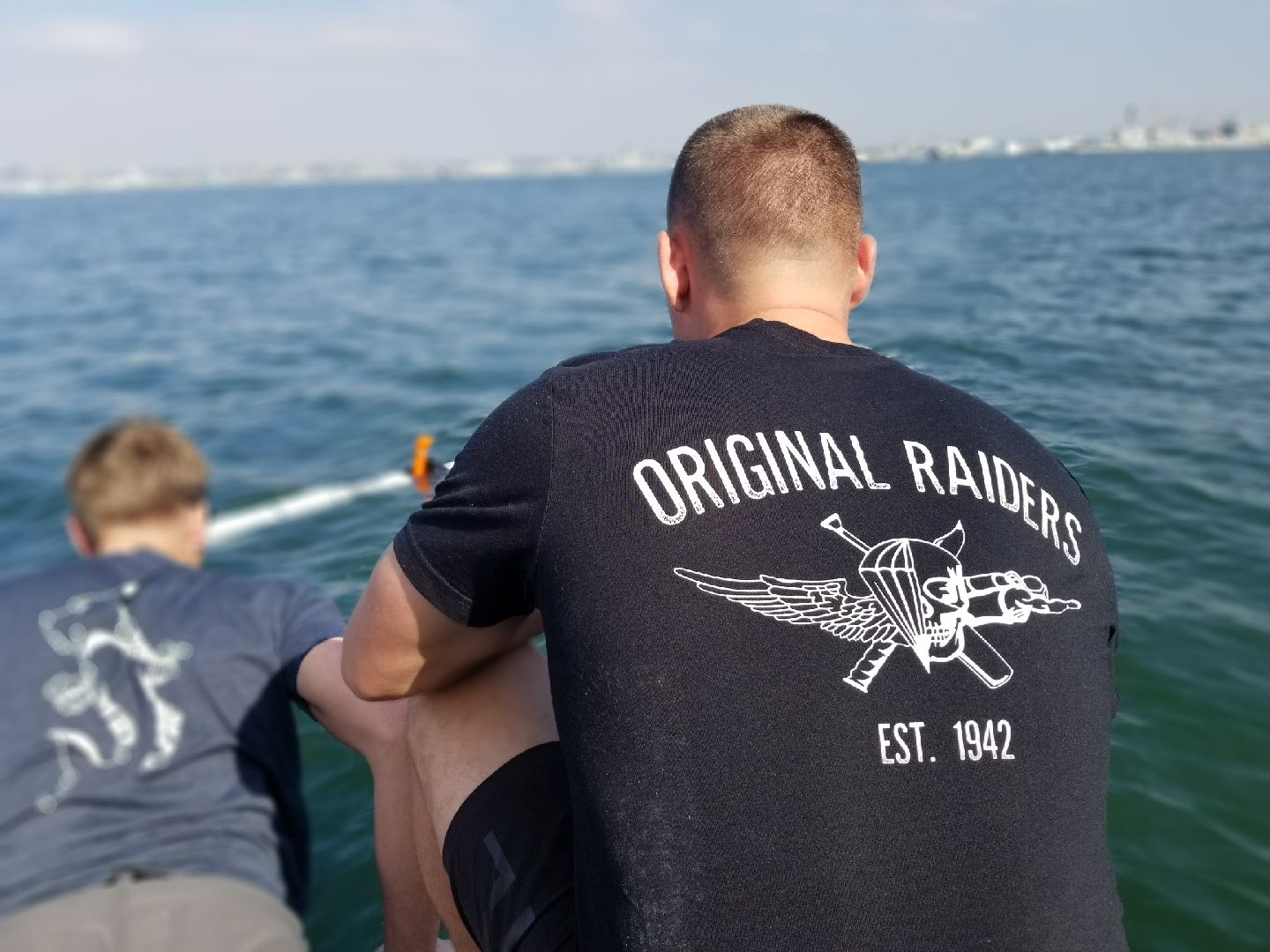 Making products that remind and inspires men and women of growth and development of the Maritime Raid Force.
Founders of Original Raiders
Two active duty Reconnaissance Marines who just wanted to make some cool stuff to represent our community and the history behind it that defines where we are today.